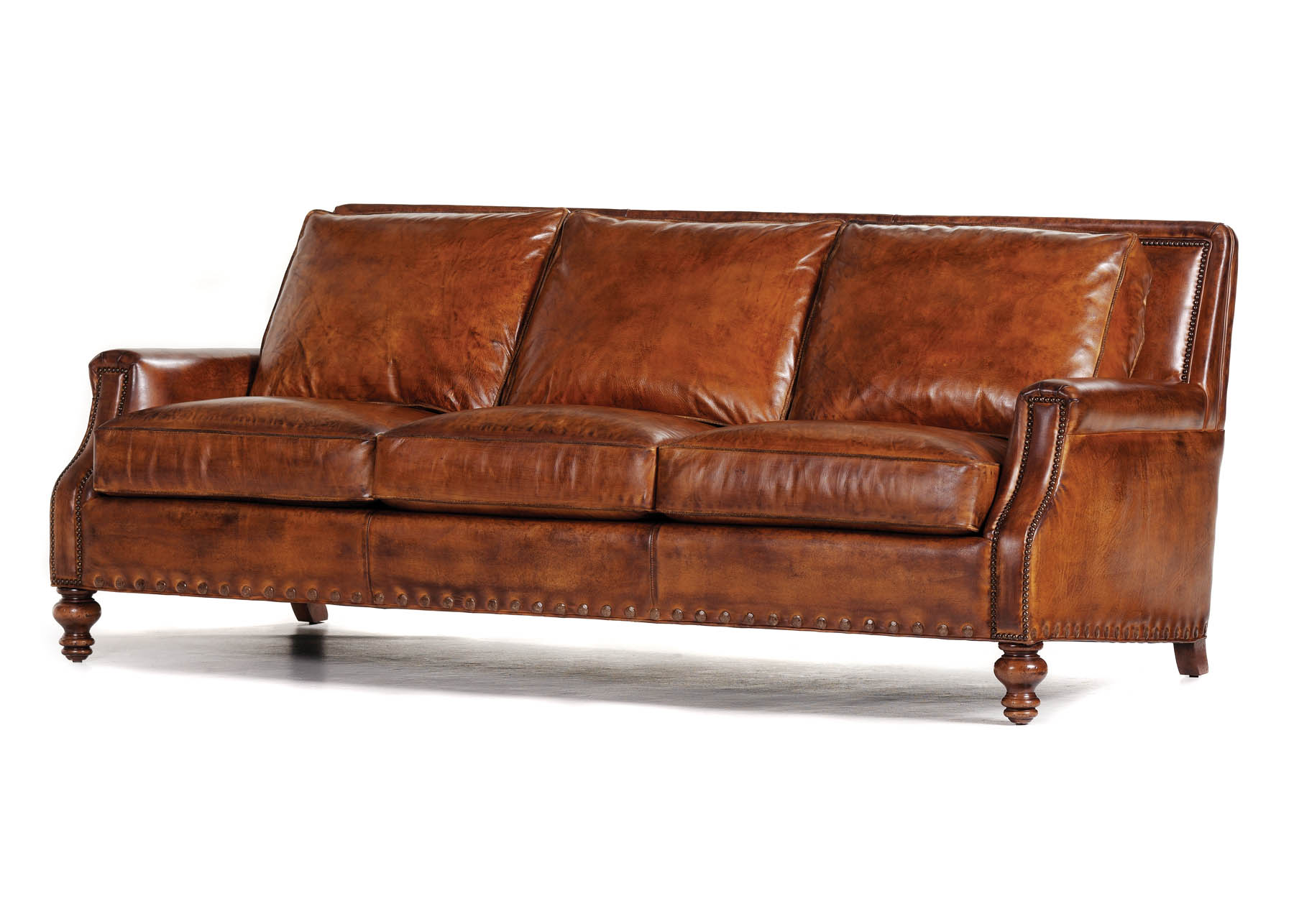 Photographed in Buckingham Walnut Burnished with Medium Oak finish.
Height: 37", Width: 89.25", Depth: 43"
Inside Width: 75.5" Inside Depth: 23"
Seat Height: 21" Arm Height: 24.5"

COM Requirement : 19.5 yds
COL Requirement : 351 sq. ft.

Shown with RR Nail spaced and S Nail head to head. Standard with AA Nail spaced at base and A Nail head to head.
@Copyright 2023 Hancock and Moore